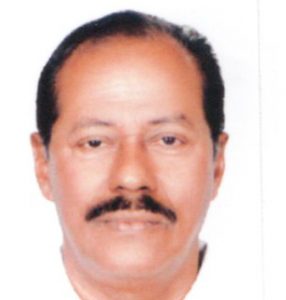 Jacob Thomas (Sunny Mulamoottil)
A graduate in Mathematics from St. Berchman's College Changanasserry, Mr. Jacob Thomas is the MD of Mulamoottil Financiers from incorporation.
A sixth generation Mulamoottil, he has founded a line of successful companies and carries on the family tradition in financial services. He modernized the largely unorganized money lending / gold loan business that was one of the family enterprises for 5 generations before him taking an a NBFC license from the Reserve Bank of India in 1993. At that time, the company was known as Mulamoottil Leasing & Hire Purchase Ltd. The name was changed to Mulamoottil Financiers Ltd in 2014.
Other group companies founded by him include:
Mulamoottil Chits, a chit fund company.
Mulamoottil Homes Ltd that specialized in affordable housing.
Mulamoottil Trading Company, a company that supplied construction material wholesale to 6 districts of Kerala and was the All-India number 1 dealer for Nerolac paints 5 times a row from 1998.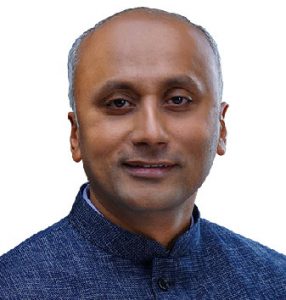 Dr. Ashley Thomas Jacob
Dr. Ashley Thomas Jacob Mulamoottil is an MBBS, MS, DNB graduate in Ophthalmic surgery with a membership at the Royal College of Ophthalmologists, London and a Fellow at the International Council of Ophthalmology, Cambridge. He is a member of the MBA Strategic Advisory Board at the acclaimed WashU Olin Business School, USA. He is a Fellow at the Royal Society for Health, London and holds an MBA from Olin Business School, USA. He is an esteemed alumni of the Harvard Business School, USA where he pursued postgraduate studies in Leadership and Management.
Dr. Ashley is  the chairman of the Chamber of Nidhi Companies and the President of the Chamber of NBFCs and efficaciously manages the renowned Mulamoottil Eye Hospital, Mulamoottil  Financiers Ltd., Mulamoottil  Nidhi Ltd., Mulamoottil Central School and various other firms under the umbrella of Mulamoottil Group.
Molly Jacob
A graduate in Psychology, she specialized in Aesthetics, Beauty and Wellness under Shahnaz Husain in Delhi & Women's World International at London.
She founded her own beauty studio and is a renowned beauty consultant. A member of the YWCA during her youth, she directs the charitable efforts of the company.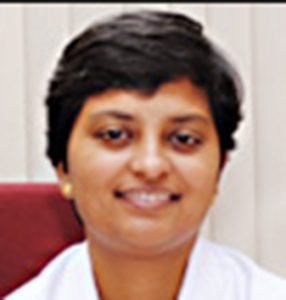 Dr. Liz Thomas
Dr. Liz Thomas is a graduate in Modern Medicine (MBBS) from Nagpur. She graduated in Ophthalmic Surgery (MS Ophthalmology) from Manipal University and subsequently did a fellowship in Glaucoma at the Aravind Eye Hospital in Madurai. After marriage, she joined her husband for a fellowship at the renowned Moorfield Eye Hospital in London. She is a Member of the Royal College of Ophthalmologists, London and also is a Fellow of the International Council of Ophthalmology at Cambridge.
She is presently the Medical Superintendent and Senior Consultant specializing in Glaucoma at Mulamoottil Eye Hospital Kozhencherry which is the largest eye hospital in Kerala. Along with Dr. Ashley, she founded the famous Mulamoottil Central School affiliated to the ICSE.
P.O Thomas
An engineering graduate from the Regional Engineering College Calicut, he worked in Larsen & Tubro for several years before starting his own venture in the Coconut Oil business in Mumbai.
After selling that business, he worked for a short while as the GM of Akbar Travels and is currently managing the financial affairs of the catholic church in Mumbai.
Mercy Thomas
A graduate in commerce, she worked with the Oriental Insurance company in the Mumbai Headquarters till retirement in 2014.